MIAMI GARDENS, FLA. (WSVN) – A pair of phone thieves were arrested after being found with a number of stolen iPhones from the Rolling Loud music festival at Hard Rock Stadium over the weekend.
Both incidents occurred Sunday evening.
According to police, an off-duty officer noticed a Hispanic male walking through the event wristband and carrying an opaque book bag, a violation of the event's rules.
Concerned about the individual's suspicious behavior, two officers approached the man identified as Kevin Andres Vargas Chistancho.
The officers advised Chistancho that his bag violated the event rules and proceeded to remove it from his possession. Upon inspecting the bag, officers found a smaller black bag inside, which, when opened, revealed a metallic inner lining consistent with a Faraday bag – a device commonly used to block phone signals.
To their surprise, the Faraday bag contained a total of 12 stolen iPhones of various models. One of the victims of the thefts was able to positively identify one of the recovered phones as stolen from him.
Chistancho was taken into custody at the scene and charged with 12 counts of third-degree grand theft.
In another incident, while authorities were dispatched to the area following reports of a fight, they noticed a woman running through the crowd with a black backpack.
The woman was immediately stopped, and a search of the black bag revealed 16 Apple iPhones wrapped in tin foil, likely to obstruct cell service and tracking of the phones. Additionally, a black wallet containing a Florida driver's license not belonging to the female was found among the stolen cell phones.
As the officers unwrapped the cell phones, one of them unexpectedly rang. An officer answered the call and the caller, identified as the owner of the phone, reported that her phone had been stolen approximately three hours prior to the call.
The female suspect was arrested however, during the booking process, police said the defendant initially provided false information, claiming to be Diana Escobar and homeless.
However, after half an hour, the defendant admitted to providing misleading information and revealed her true identity as 22-year-old Dayana Marinmari Sanchez.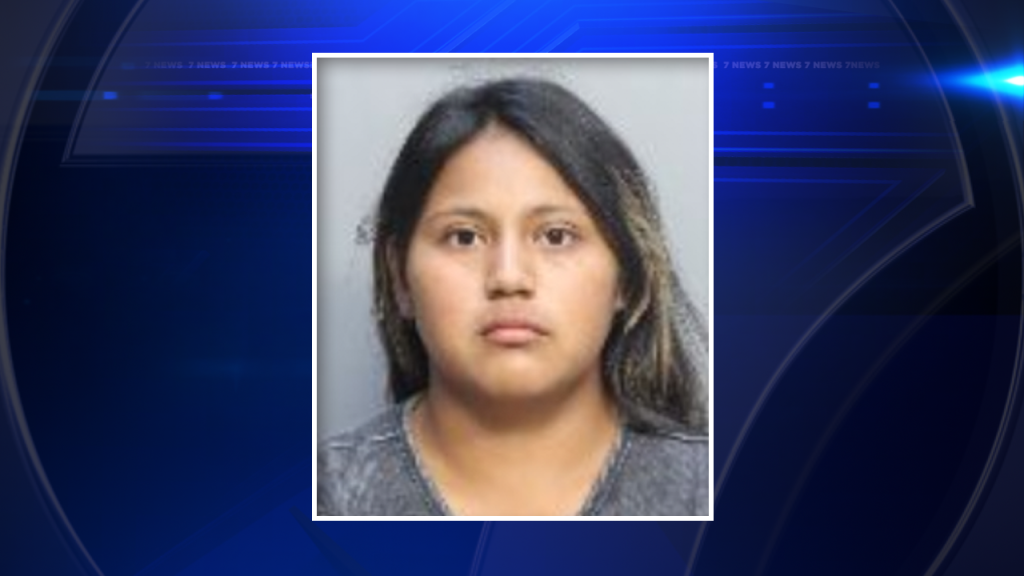 Sanchez is facing multiple charges, including grand theft.
Copyright 2023 Sunbeam Television Corp. All rights reserved. This material may not be published, broadcast, rewritten or redistributed.